Grand Bike Tour
January 1, 2013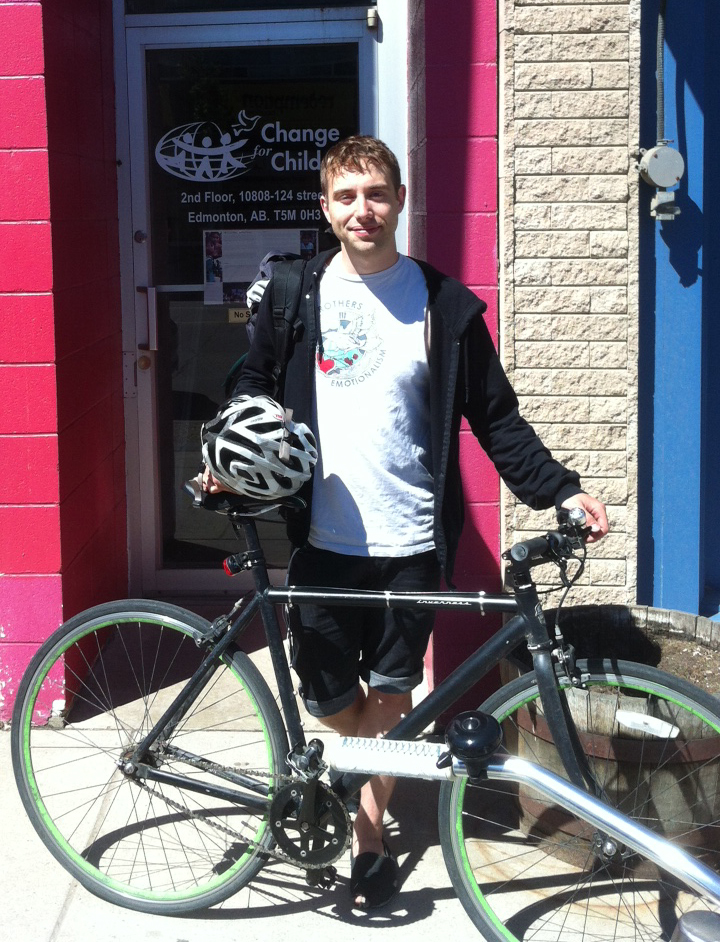 On the morning of June 12, Matt Kerby pedaled his way out of Edmonton along the Queen Elizabeth Highway – southbound. Really southbound, that is. Matt is heading for the southernmost tip of South America on a two-year journey that will lead him through communities in North America, the slender waist of Central America, across the mountainous Andes in South America and finally down to Patagonia, Argentina.
Throughout his journey, Matt hopes to visit several communities in Central and South America where Change for Children partners with local organizations to witness community garden and weaving cooperatives in Guatemala, inspiring food security and indigenous capacity building projects in Nicaragua, and women's food production and processing projects in Bolivia. Matt is raising funds for CFCA's amazing grassroots initiatives along the way.
To donate to CFCA's projects on behalf of Matt's journey, please visit his Canada Helps Giving Page.
Follow his journey online by visiting his blog – The Grand Bike Tour.
Buen viaje, Matt!
Matt Kerby first became involved with Change for Children in 2008 when he was a business student at MacEwan University, and traveled with Project HOPE to San Andres, BOSAWAS to spend a month engaging in community development projects and to learn about Miskito culture.