CFCA in the Edmonton Journal & Calgary Herald
February 6, 2013
The special feature insert produced in the Calgary Herald and Edmonton Journal (published February 6) produced by the Alberta Council for Global Cooperation (ACGC) was intended to highlight the amazing work of Alberta international development NGO's. Change for Children, an ACGC member, was featured in an article highlighting the accomplishments of the Nicaragua Water Project (insert page 3).
Alberta NGO earns United Nations 2012 Prize
By Shelaine Sparrow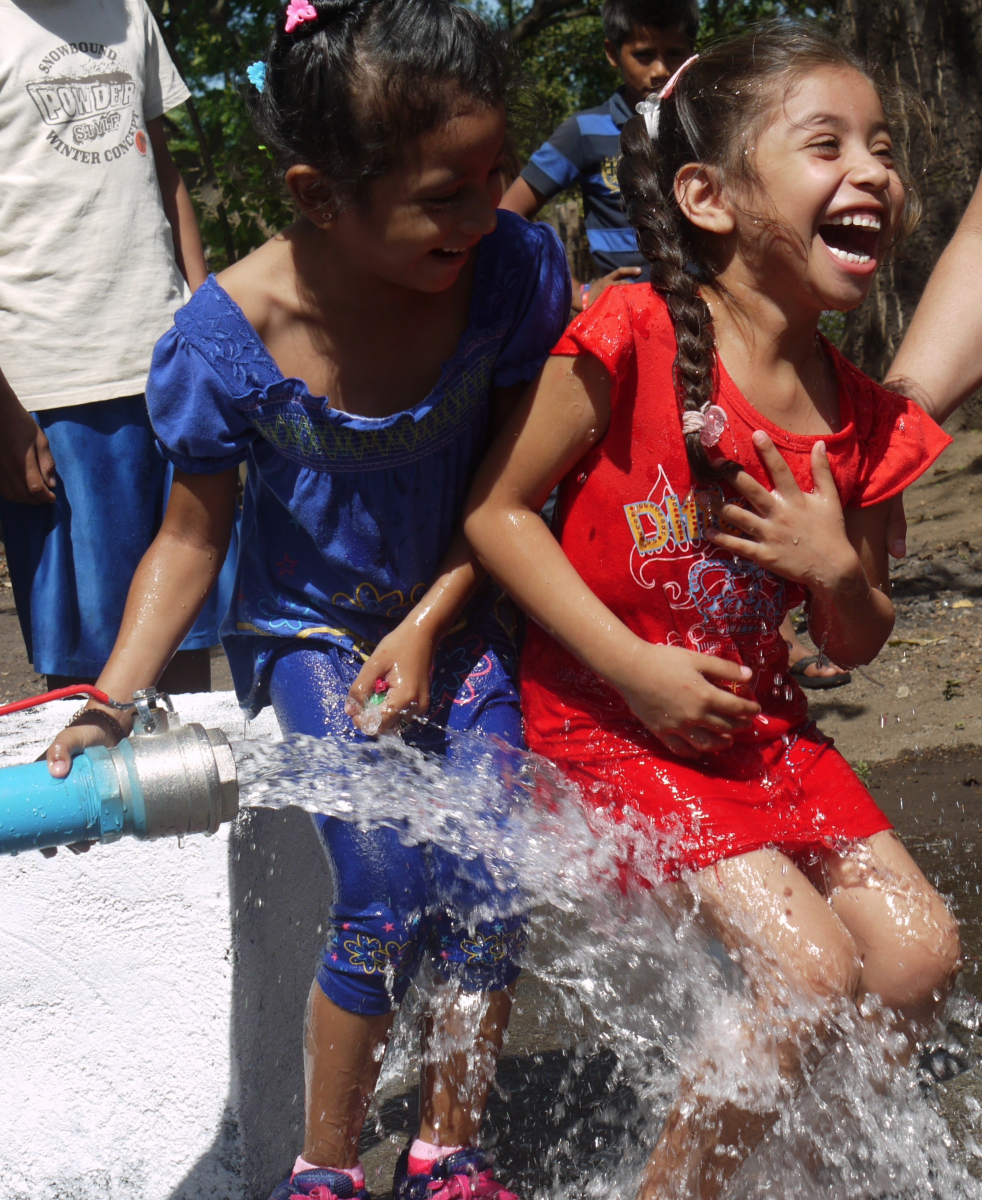 When Change for Children staff told Alberta businessman Frank Flaman that many girls in rural Nicaragua were not going to school because they were spending most of the day collecting water, he was willing to help. He is one of a number of Albertans that have championed the organization's Nicaragua Water Project over the past eight years; a project that earned a prestigiousUnited Nations Equator Prize in 2012 and has helped over 75,000 people in Nicaragua get clean water.
Nicaragua is the second poorest country in the Americas, second only to Haiti. In the northwest region of Chinandega, it is a dry drought-stricken region where people regularly rely on rivers – that frequently dry out- or old contaminated wells that regularly dry. Change for Children has supported projects in Nicaragua for the past 35 years. It doesn't have offices in Nicaragua, or any of the countries where it works, but instead works with local grassroots organizations that work closely with communities, know the issues and culture from the
inside and are committed to principles that include
environmental preservation and gender equality.
The Nicaragua Water Project has had tremendous support from Albertans – CFCA's other "partners". Schools across the province have raised money for wells and businesses like the Flaman Group of Companies have played a critical role providing the resources needed. With the expertise in Nicaragua, Change for Children's development experience and this support, the results have been extraordinary.
Candida Escalante, a 36-year-old woman from the village of Santa Teresa, Nicaragua explains, "Now that we are not spending all of our time looking for and collecting water for our families, we have more time for exercise, more time to spend with our children and more time for food production."
Since her community received a water well in 2008, Candida's world began to change. She received training in resource management, leadership and water advocacy as part of the project. She traveled to Managua to represent women from rural Nicaragua to lobby the government for better access to clean water and, with time freed by the easy access of the water well, Candida organized the region's first all-female baseball league. Water changes everything.
Here in Canada, Change for Children supporters like Frank Flaman, who visited the project in person, it is simple: "Everyone needs water." Change for Children is now working with Flaman's to ship a well drilling rig to Nicaragua for the next phase of the project. Swift adds, "With continued support from Albertans, this project will continue to transform many lives. Girls will be freed from needing to find water and be able to get an education and participate in society like we have seen with Candida."
Your Contribution will help! DONATE NOW