When Helen Grows up
September 15, 2015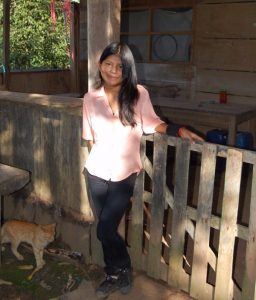 When Helen grows up, she wants to be a teacher.
Before the Bolivia breakfast program was initiated in Helen's school in Charcos II, 40 students attended classes regularly. This year, 120 students attend school, studying eight hours a day. The opportunity for a nutritious meal is often incentive enough for families to prioritize education.
The entire community participated in the construction of the food processing centre in Charcos II. Centrally located, it serves as the community kitchen in which juices, marmelades, and breakfast breads are prepared for children in 15 different schools in the area.
The Better Nutrition, Better Learning project fuels Helen with the energy she needs to help her realize her dream of one day teaching at her community school! Join us at this year's Development Dinner to help afford more students the simple luxury of dreams.