Threads of Knowledge
September 11, 2017 by Nicole Farn
Meet Carmen: Small Farmer, Chief Worrier, Mom
Size 3 rubber ducky pyjamas hang from the fence of Carmen's family garden. There are relatively few articles of clothing collectively strewn from the pickets, the clothesline, the corners of the chicken coop, and the corrugated roof considering hers is a family of 10.
She proudly points at her garden, newly planted since the rainy season has only just begun and one must wait for the rains to do the planting. Reliance on watering outside the rainy season is futile since sometimes there just simply isn't enough water to go around.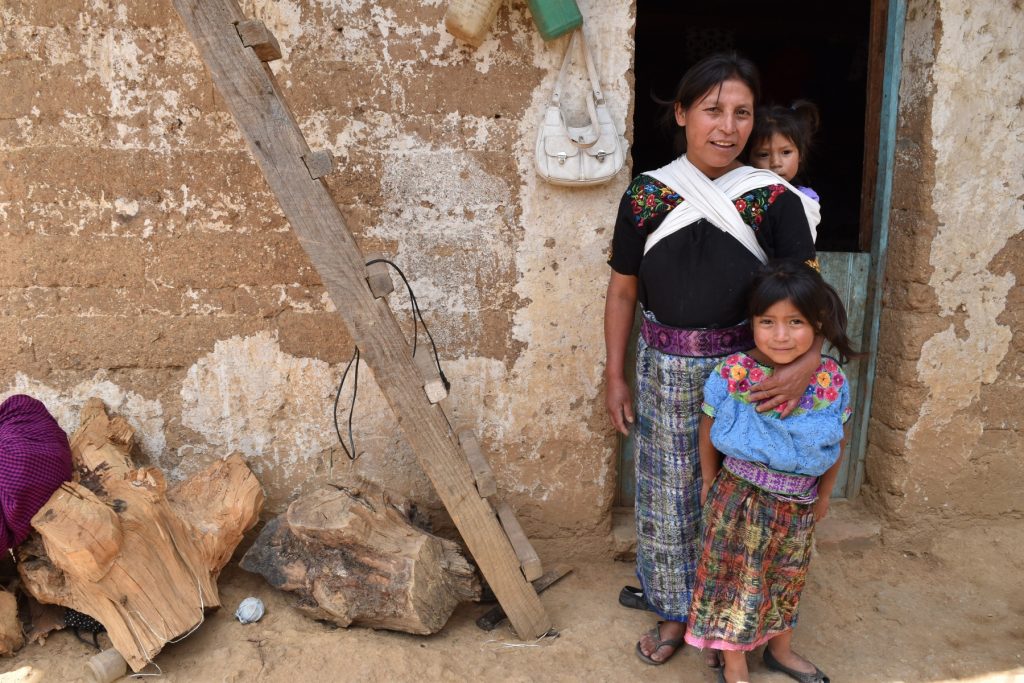 Middle daughter, Araselli, calms the dog who is tethered to a tree in the corner of the yard and clearly displeased by the presence of strangers. Younger sisters Cindy and Lisa shy away from the camera lens but are in turn delighted to see their images reflected on its small screen.
When project partner, AMMID, identified a need for agricultural training to promote maternal and child health in Guatemala's highlands, we didn't hesitate. Because of the support we receive from you.
As in many households, animal husbandry, gardening, and child rearing fall squarely in Carmen's domain. Her new clay water filter saves her time and money, both of which she now uses to implement the practices learned through her women's group to raise chickens, grow vegetables, and improve the health of her family members. It is no small assignment.
Today, Carmen worries less. About everything.
Threads of knowledge. 
Stitched together by you.
Central America and the Caribbean Climate Change Food security Food Sovereignty Guatemala In The Field Indigenous Peoples Nicole Farn nutrition Women