One New Year.
January 14, 2019
And no less than 5 undertakings to kick it off!
It was an eventful and inspiring 2018, and we have finished the year with big plans, some in place and some already underway! Here is a peak behind the scenes at the first 5 projects of the new year:
One.
School Construction
With your support, we currently have two schools under construction, one in the western highlands of Guatemala and one in BOSAWAS, Nicaragua. Both schools will facilitate education for girls and boys in remote indigenous communities.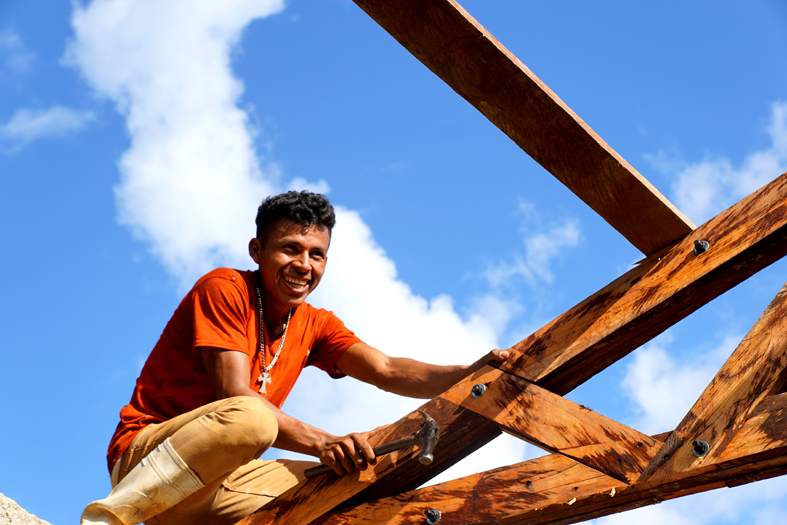 Two.
Mobile Learning
This month we will begin to implement a project that uses technology to provide increased access to education through the deployment of mobile learning labs throughout communities in the municipality of Comitancillo, one of Guatemala's poorest regions. The tablets are ready for distribution!  
Three.
Water and Technology
We are currently drilling in four of the 40 communities in which we will drill or rehabilitate water wells as part of the Technology for Sustainable Resource Governance Project in Nicaragua. This project will provide potable water access to more than 5,000 families in this dry, fragile, drought stricken region. Despite the current political crisis that continues, this project is moving forward on all fronts. Community Water Committees will be receiving training in water management using the technology of tablets and online apps in time for World Water Day (March 22nd)!
Four.
Brigade Travel
In response to the current refugee crisis throughout Central America, we will be sending a brigade to provide much-needed dental and eye care to Nicaraguan refugees in Costa Rica in February and a briade to attend to the needs of Guatemalan communities on the border with Mexico in March. Participants are currently being selected for our third Teachers' Brigade in partnership with the Alberta Teacher's Association. The group will return to Guatemala in July of this year to build upon the relationships established with local teachers last summer.
Five.
Proposal Calls
Global Affairs Canada has called for proposals from two new funds; one supporting projects that contribute to Dismantling Barriers and Improving the Quality of Education forWomen and Girls in Fragile, Conflict and Crisis Situations, and the other supporting a Volunteer Cooperation Program for short and long term development work. Thus, we have begun 2019 feverishly working on our submissions to those funds.
Bring on 2019.
We love to hear from you. Please do not hesitate to reach out as we add to this list and navigate what promises to be an exciting year!