See the Hope. More than just a Glimmer.
September 27, 2019 by Nicole Farn
Thank you.
for bringing the hope. 
The Sustainable Development Goals may be the why behind our projects, but YOU — YOU are the how. Thank you for filling the room and our hearts and the world with your amazing support.
At this past weekend's Development Dinner, you not only opened yourself up to #seethehope, but you brought a fair share of it right along with you. And then you left it with us, to share with others. We could not be more humbled by your generosity.
Once the flurry of preparations subsided, once the stories were shared, and once the last of the cookies were consumed, only then were we able to truly process the power of this community coming together.
Thank you to everyone who supported this year's event as we focused on the Sustainable Development Goals — Good Health and Wellbeing, Clean Water and Sanitation, and Quality Education, to name but a few—and the hope that they bring with them for humankind and for our planet.
With each ticket purchased, each silent auction item coveted, each hand that shot up during the live auction, you generously contributed to education, to clean water, to better health — to hope — for many. Thank you. The collective generosity in the room raised over $150,000!
Please accept our heartfelt thanks. We, and those we serve, deeply appreciate your generosity.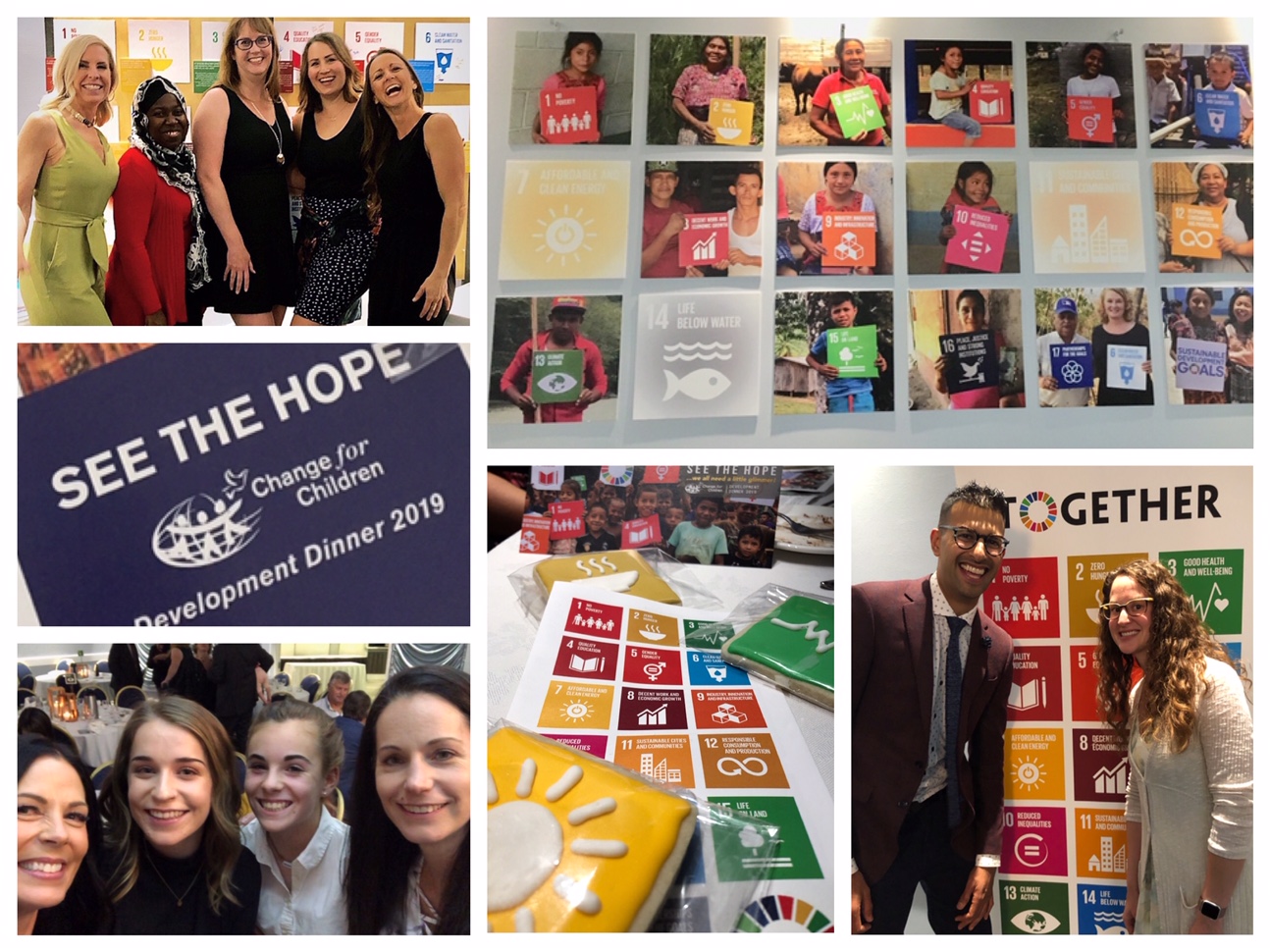 Your Support:
More than a glimmer.
Because of you, we can't help but feel the hope. It is more than just a glimmer!
You are among the supporters thinking beyond your own communities, families, and workplaces, to assist other countries in realizing their sustainable development ambitions – ensuring that no one is left behind. Thank you for your commitment to people, to the planet, and to partnership. Together, we make meaningful change. Because of people like you, we can continue to empower others.
The goals are not simple and strategies to reach them will be complex, but there is one simple truth: We are all in this Together. We have to be. Thank you for making it abundantly clear that we are indeed in the best of company.
It truly means the world.
See Event Photos