Innovation and Creativity Connect Remote Learners to the World
April 21, 2021 by Nicole Farn
Read the full story in the National Post.
One year ago, teachers in the BOSAWAS Biosphere Reserve in Nicaragua were holding Chromebooks in their hands for the first time and learning how to turn them on.
Today, these teachers access a 1TB offline digital library that enables them to make interactive lesson plans, take courses to enhance their skills, and bolster the content they teach in their classrooms with a new emphasis on creativity, collaboration, critical thinking, and information literacy.
With World Creativity and Innovation Day taking place today, the transformative power of both creativity and innovation to provide solutions to equitable education and poverty eradication should not be underestimated!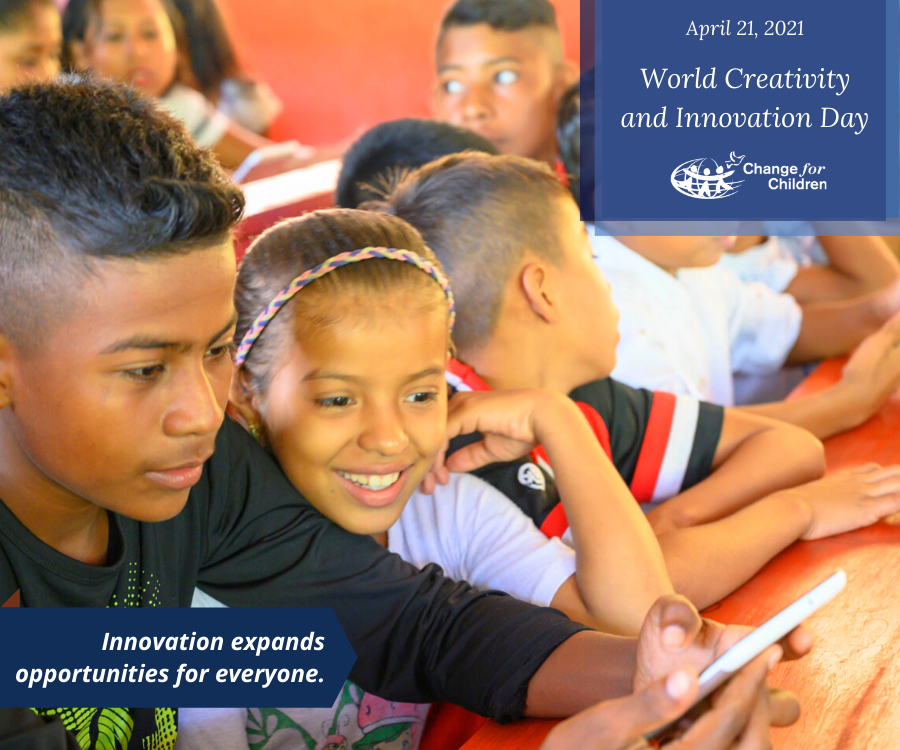 Change for Children has built seven secondary schools in the Bosawas since 2004, allowing boys and girls to continue studies beyond grade six. But creative projects like this one that extend beyond infrastructure are needed to create sustainable impact.
"Our work has achieved significant results after only one year. We have bridged the 'digital divide', helped indigenous peoples realize their rights to communication technology, and improved the quality of education. We have customized and curated excellent digital library content, and are now ready to scale this project to reach more Miskito communities in 2021." 
-Lorraine Swift, Executive Director
In partnership with the local Indigenous Government, with the support of Nicaragua's Ministry of Education, and funding from the Fund for Innovation and Transformation (FIT), 60 million girls, and loyal Change for Children donors, this innovative project is currently being implemented in seven counties serving over 200 teachers and 4,000 students.
Through laptop speakers, preschool teachers share songs in the Miskito mother-tongue with their kindergarten students who proudly recite the lyrics back, secondary teachers prepare dynamic lessons that promote group-work and collaboration, and students dive into research projects, exploring the world through information at their fingertips.
World Creativity and Innovation day celebrates projects like this one. It is going to take a collective, innovative, and creative global effort to ensure that all girls and boys have access to equitable and quality primary and secondary education.
Change for Children is currently collecting donations to scale the project to provide educational opportunity, to bridge the digital divide, to open doors for thousands more students.

Bosawas Central America and the Caribbean Education Education Gender Equality Girls In The Field Indigenous Peoples indigenous peoples Nicaragua Nicole Farn