Flash Forward for Teachers
May 17, 2021
The Technology for Improved Learning and Education project — transforming education in the most isolated communities through the inclusion of digital resources for teaching and learning — has recently been deployed in three more communities (Phase 2), bringing the total number of communities served to seven.
In Phase 1, there was a need identified for flash drives for teachers. A flash drive for every teacher enables them to store working files, textbooks, notes, and resources for their specific grades and subjects, to be accessed without connection to the hotspot.
Thanks in part to the 99 flash drives donated by Katherine Smith's family in honour of her 99th birthday, flash drives were recently distributed to all 211 participating teachers in the Bosawas. Teachers in the three communities currently being on-boarded into the project are receiving not only flash drives, but also their first taste of technology training as the teachers also become the students in the first few weeks of project roll-out. No doubt, they will be up to speed in a flash!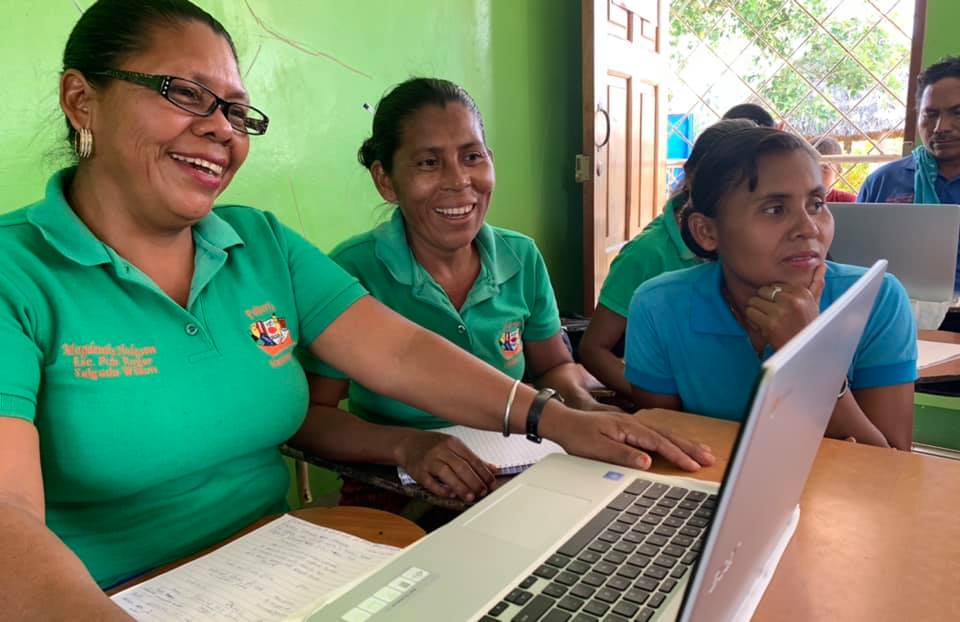 Central America and the Caribbean Education Education In The Field Nicaragua Technology